Let me introduce you to your next obsession: Cinnamon Sugar Donut Holes. We're talking little bites of heaven that are so good, you'll be sneakily reaching for seconds—or thirds—before anyone notices!
Quick And Easy Cinnamon Sugar Donut Holes
Oh, you're in for a treat—forget counting calories for a sec and feast your eyes on my Cinnamon Sugar Donut Holes. Imagine biting into these golden nuggets of joy; they're crispy on the outside, fluffy on the inside, and coated with a sinfully delicious layer of cinnamon sugar. Seriously, it's like getting a warm hug from the inside out.
Listen, I've tested and tasted these bad boys so you don't have to go through life without experiencing this level of mouth-watering greatness. Whether it's for Sunday brunch, a mid-week pick-me-up, or a late-night snack—let's be honest, any time is donut hole time—these are going to make you the superstar of your kitchen. Are you really going to deny yourself that? Didn't think so!
Why You'll Love These Cinnamon Sugar Donut Holes
One-Bite Wonders: Let's face it, portion control with desserts is tough. But these little gems make it easy—you get all that donut satisfaction in one perfect bite. You can pop one, or let's be real, five, without any of the guilt that comes from devouring a whole donut.
Homemade Flair, No Fancy Gear: You don't need a culinary degree or special equipment to whip these up. If you've got a pot and a love for all things delicious, you're already there. Who needs a bakery when your kitchen turns into one?
Crowd-Pleaser Guaranteed: Whether it's kids, adults, or the forever young at heart—these donut holes are universally loved. They're the perfect treat for any gathering; you'll be fielding recipe requests and basking in your culinary genius status in no time.
All-purpose flour: The base of your donut holes, giving them structure. You can also use a gluten-free flour blend if needed.
Granulated sugar: Adds sweetness to the dough and works with the cinnamon for the outer coating. Coconut sugar or monk fruit can be an alternative.
Baking powder: This is your leavening agent, making your donut holes rise and become fluffy. If in a pinch, a mixture of cream of tartar and baking soda can substitute.
Salt: Enhances all the flavors. Table salt, sea salt, or even pink Himalayan salt will do the job.
Milk: Adds moisture to the dough. Dairy-free? Use almond, oat, or soy milk.
Unsalted butter: Gives richness and flavor. For a dairy-free version, you can use margarine or even coconut oil.
Vanilla extract: Provides that classic vanilla undertone. Feel free to use almond extract for a different twist.
Egg: Acts as a binder. A flaxseed or chia seed "egg" can be a vegan alternative.
Vegetable oil: For frying the donut holes. Canola or sunflower oil can also be used.
Cinnamon: The spice that makes everything nice in the coating. No real substitute for this one, it's the star of the show!
How To Make Cinnamon Sugar Donut Holes
Hey, you won't believe how easy it is to whip up these cinnamon sugar donut holes. Seriously, it's like a "treat yo'self" moment but without the hassle. Let's get started!
Prep The Dry Mix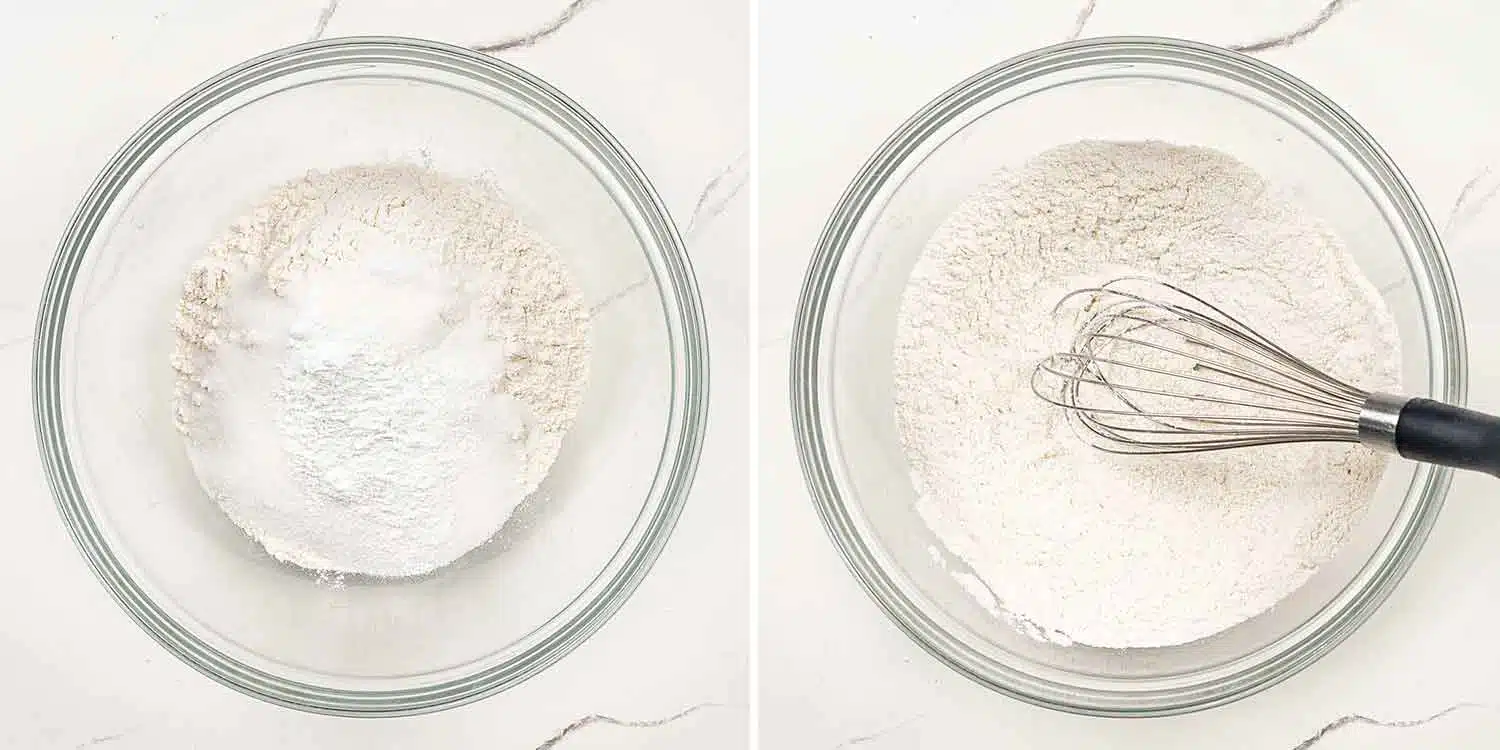 First things first, grab a big ol' bowl and whisk together your flour, sugar, baking powder, and a pinch of salt. That's your dry mix done. Yep, easy peasy.
Get Wet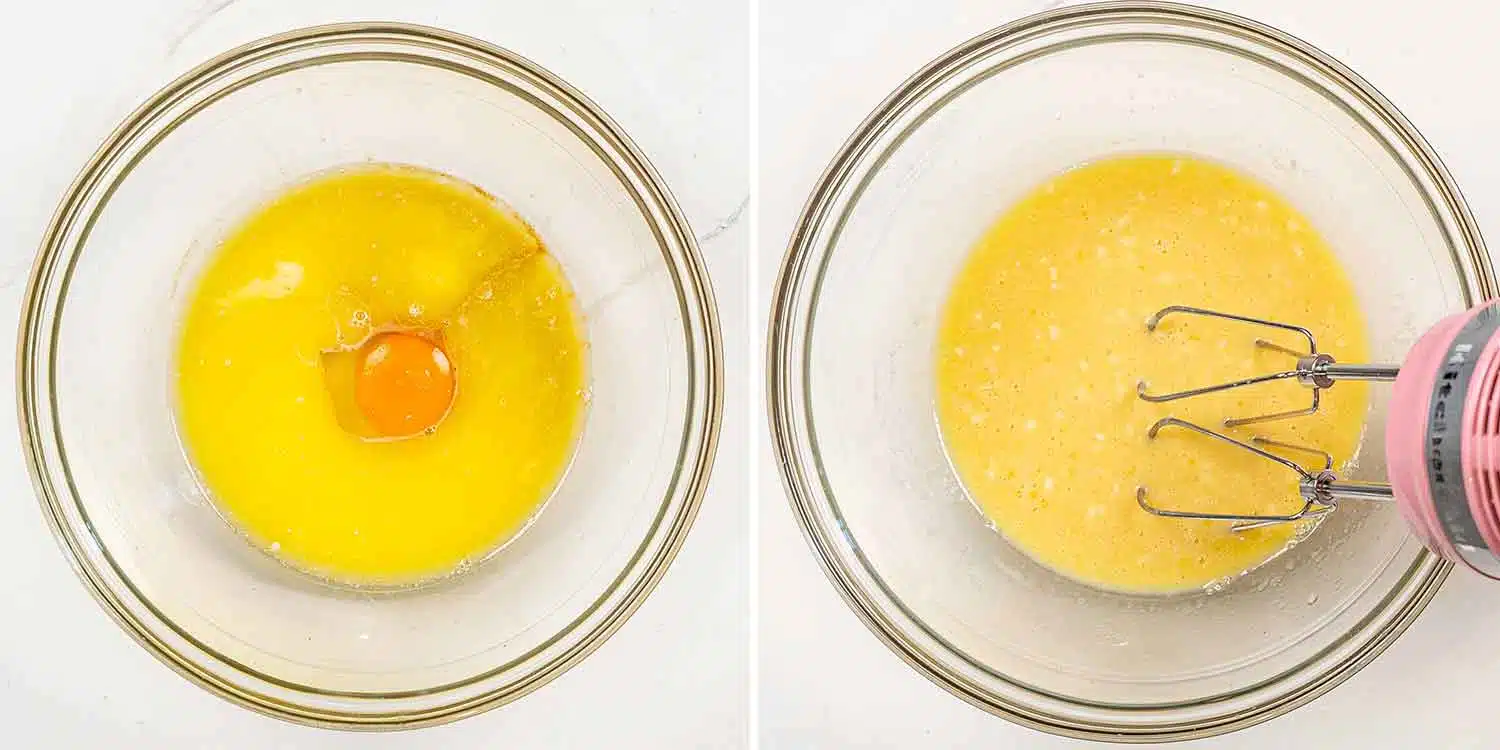 Now, in another bowl, mix your milk, melted butter, vanilla, and egg together. We're talking wet ingredients here, and you're just a stir away from magic.
Mix 'Em Up
Alright, it's time for the big marriage! Pour your wet mix into your dry mix and give it a good stir. Don't overdo it; we want them just combined.
Heat That Oil
Get a pot or a Dutch oven and pour in enough vegetable oil for frying. Heat it up until it hits about 350°F. You're basically setting up a mini donut hole hot tub.
Fry Time!

Scoop out some dough with a small cookie scoop or even just your hands. Drop those babies into the hot oil, but don't crowd the pot! Fry them until they're golden brown all over. It's like they're getting a tan! Once they're done frying, use a slotted spoon to lift them out of their oily bath and let them chill on a paper towel-lined plate. They need to shed some of that excess oil, you know?
Roll in Sweetness

Last but not least, roll those warm, fried dough balls in a mix of sugar and cinnamon. Get them nice and coated. It's like they're putting on their party clothes.
Frequently Asked Questions
Why are my donut holes still raw inside?
Why are my donut holes still raw inside?
If your donut holes are golden on the outside but raw inside, your oil is likely too hot. This cooks the exterior quickly while leaving the inside undone. Aim for a consistent 350°F oil temperature, and maybe do a test run with one or two donut holes first.
Can I bake these instead of frying?
Sure, you can bake these at 375°F for about 12-15 minutes, or until they're golden. But let's be honest, frying gives you that authentic, indulgent donut hole experience. Baking is good but frying is like the VIP experience of donut hole life.
How long will these donut holes keep?
Well, if you don't devour them all right away (and kudos if you have that kind of self-control), you can store them in an airtight container for up to 2 days. They won't be as crisp as freshly fried but they'll still be pretty tasty.
Can I freeze the dough for later use?
You sure can! Just freeze the scoops of dough on a baking sheet first, and then transfer them to a zip-top bag and stash them in the freezer. When the craving hits, you can fry them straight from the freezer—just add a little extra frying time.
Expert Tips
Test Your Oil Temperature: Make sure your oil is consistently at 350°F with a candy or deep-fry thermometer for the best results.
Don't Overmix the Dough: Stop mixing as soon as your ingredients are combined to avoid tough, overworked donut holes.
Use a Cookie Scoop for Uniformity: Get even-sized donut holes by using a small cookie scoop; it helps them cook evenly.
Double-Coat for Extra Crunch: For a truly irresistible texture, roll your donut holes twice in the cinnamon sugar mixture.
Fry in Batches: Avoid overcrowding your frying pot to maintain oil temperature and achieve even cooking.
Storage
When it comes to storing these little bites of heaven, you've got options! If you find yourself with leftover donut holes—though I doubt that'll happen—you can keep them in an airtight container at room temperature for up to 2 days.
But here's the kicker: these bad boys are also freezer-friendly! Just place them in a single layer on a baking sheet to freeze individually first, and then transfer them into a zip-top bag. They'll keep their flavor and texture for up to 2 months. To reheat, a quick zap in the microwave or a few minutes in a warm oven will do the trick!
Discover More Delectable Treats
Craving More? Follow Along:
Cinnamon Sugar Donut Holes
Get ready to be the hero of your kitchen with these Cinnamon Sugar Donut Holes! Imagine biting into a fluffy, warm haven that's crispy on the outside, soft on the inside, and rolled in a heavenly mix of cinnamon and sugar. They're so addictive, you'll wonder how you ever lived without these sweet nuggets of joy. Ideal for brunch, dessert, or satisfying those 3 p.m. sugar cravings.
Prep: 15 minutes
Cook: 20 minutes
Total : 35 minutes
serves: 30
Ingredients
1½ cups all-purpose flour
½ cup granulated sugar
2 teaspoon baking powder
¼ teaspoon salt
½ cup milk
¼ cup unsalted butter melted
1 teaspoon vanilla extract
1 large egg
vegetable oil for frying
½ cup granulated sugar
2 teaspoon ground cinnamon
Instructions
In a large mixing bowl, whisk together the flour, sugar, baking powder, and salt.

In another mixing bowl, whisk together the milk, melted butter, vanilla extract, and egg.

Pour the wet ingredients into the dry ingredients and stir until just combined.

Heat up the vegetable oil in a deep pot or Dutch oven over medium heat until it reaches 350°F (176°C).

Scoop out the dough with a small cookie scoop and drop them into the hot oil, a few at a time, and fry for 2-3 minutes, until golden brown on all sides.

Use a slotted spoon to remove the donut holes from the oil and transfer them to a paper towel-lined plate to drain the excess oil.

In a small mixing bowl, whisk together the sugar and cinnamon until combined.

Roll the warm donut holes in the cinnamon sugar mixture until coated on all sides.

Serve warm.
Tips & Notes:
Oil Temperature: Make sure the oil is at 350°F for optimum frying results. If the oil is too hot, the donut holes will brown too quickly and may be raw inside. Too cool, and they'll absorb too much oil and become greasy.
Ingredient Substitutions: If you're out of milk, a good substitute would be a 50/50 blend of water and heavy cream. And if you don't have all-purpose flour, bread flour can be used for a chewier texture.
Fry in Batches: To prevent overcrowding, fry the donut holes in small batches. This ensures even cooking and a golden-brown finish on all sides.
Customization: Feel free to switch up the spices in your sugar mix. Nutmeg or cardamom could add an interesting twist!
Serving Suggestion: These donut holes are best enjoyed warm but can also be reheated in a microwave for 10-15 seconds if needed.
nutrition facts
Serving: 1serving Calories: 67kcal (3%) Carbohydrates: 12g (4%) Protein: 1g (2%) Fat: 2g (3%) Saturated Fat: 1g (6%) Polyunsaturated Fat: 0.1g Monounsaturated Fat: 0.5g Trans Fat: 0.1g Cholesterol: 10mg (3%) Sodium: 24mg (1%) Potassium: 44mg (1%) Fiber: 0.2g (1%) Sugar: 7g (8%) Vitamin A: 65IU (1%) Vitamin C: 0.01mg Calcium: 21mg (2%) Iron: 0.4mg (2%)